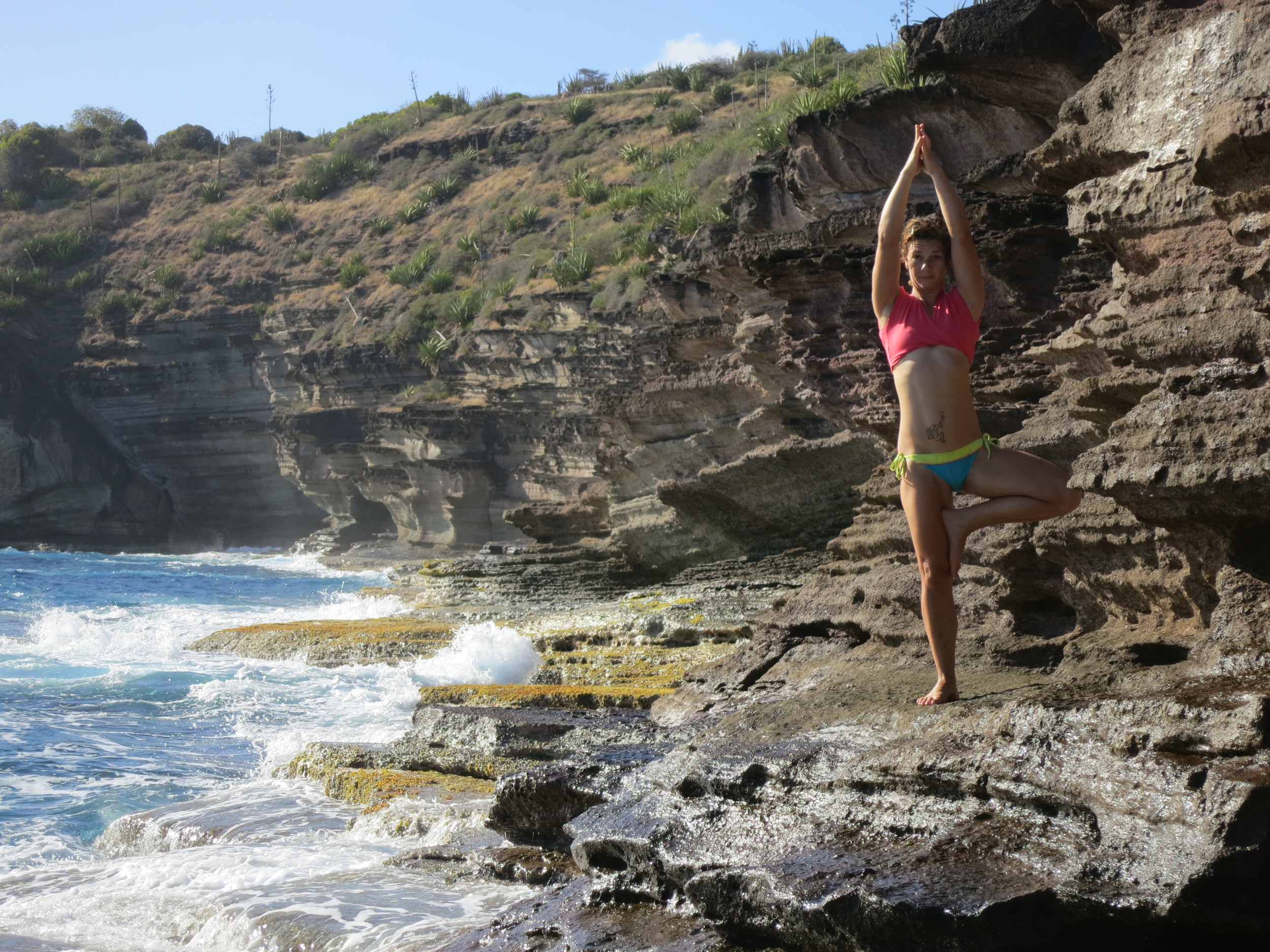 In 2001, Charity started teaching very basic yoga to her host family (as an Au Pair) in the south of France. Realizing her gift of getting the basics across she knew this was one of many paths that one day would lead her to where she is today.
Yoga in this day and age has so many meanings. Charity actually prefers to call it "The Joy of Movement "- The art of being totally present with your body and movement to bring more joy to you and your being.
Being 200 hour Yoga Alliance Certified, Charity has studied with master teachers from all over the world, to name a few, Seane Corn, Shiva Rea, Aadil Palkhivala, Nicki Doane, Jason Nemer, Danny Paradise and many more. She has integrated her studies along with her own personality to develop a mindful movement practice that will allow you to have total communion with your body and breath.
Charity has found yoga to be a complete compliment to all the other body movement she teaches and practices. She continues to study with teachers world wide and online as well as continuing her self practice.
In 2008, Charity travelled to Thailand where she was introduced to Acro-Yoga a practice, which infuses acrobatics, yoga, and Thai massage. (A few favorites of Charity's) She continued studying and training in this technique for years after.
She has facilitated workshops on partner yoga in Barbados. In the workshops people would be taught how to work in groups of two or more supporting each other through yoga, and acrobatic movements. As well as learning a few basic techniques of the Thai Yoga massage.
Charity continues to teach these workshops and practices the art of this amazing supportive practice.
Would you enjoy indulging in this amazing practice with a partner, good friend or even group of friends? What else could you choose to have more fun with your body and others??
Stand-up Paddleboard Yoga (SUP)
In 2012, Charity was out on a stand-up paddleboard and thought "If I can do yoga on the ground why not on the water", and that's exactly what she endeavored on.
At the time she was living in the Caribbean, which gave her the perfect setting to integrate the practice on the board in the aqua blue calm waters. After a few weeks of practice and fun on the board she began to offer the class to students with some experience to enjoy this amazing experience.
Finding a sense of peace and calm through balance and movement on the water was a magical feat. People also found a lot of joy even when the balance was off, and they fell in the water.
Charity continues to teach and practice the art of SUP Yoga and offers it to her students whenever the necessary conditions are available.