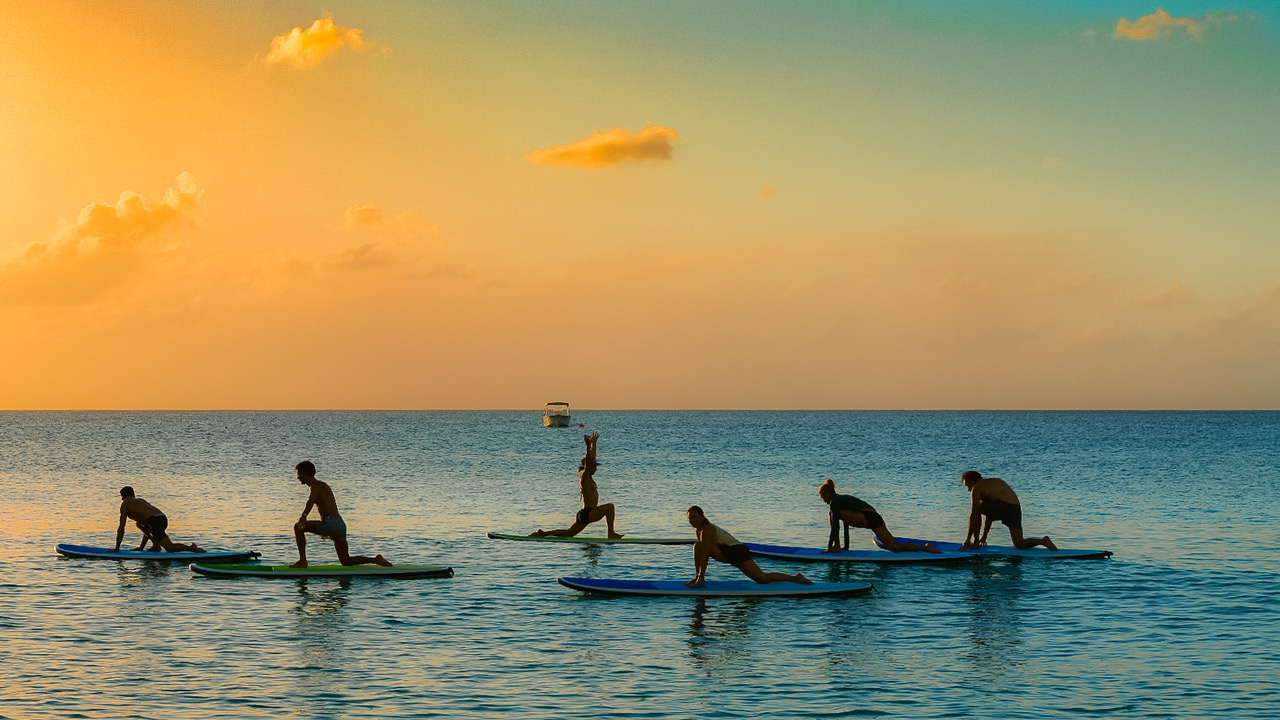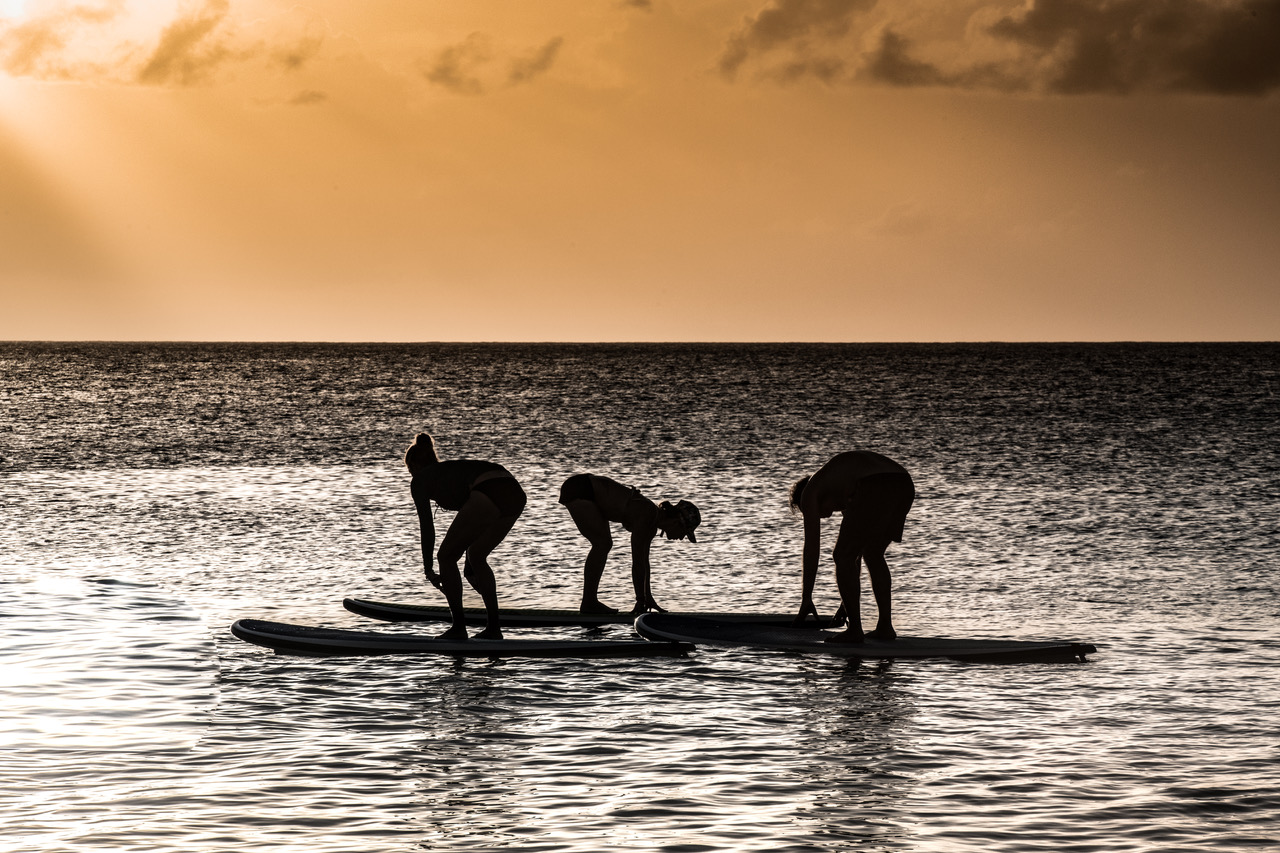 (60 mins)
Types of Paddle Board Yoga & Fitness Programs:
Paddleboard Yoga
This is the practice of yoga on a stand-up paddleboard. This will bring a different sense of balance into your yoga and perhaps a bit more fun and play as well. The paddleboards are in water and are either tied up to buoys or anchored down with a weight for a class type set up. Finding your balance and inner calm is heightened and challenged. Are you up for something different?
Bootcamp Paddleboard Fitness
A super fun and wet, and high energy class. We begin with a paddle to get your body used to being on the board to find your balance and strength. The board can be tied up or anchored down. Blending core strengthening, fitness moves, and water splashes.